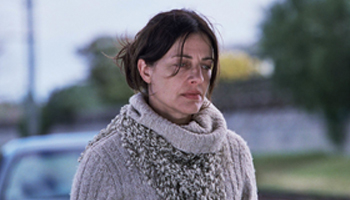 SYNOPSIS – LITTLE DEATHS
Eleven stories about love, loss, music and sex… Sometimes you find love in the strangest places – on late night TV, in a box in a sex shop, or with the man looking through your window at night. Lovelorn and hapless, ten strangers in the city search for romance and happiness, wherever it may be.
SYNOPSIS – ROADSIDE
A chance meeting for two very different people caught up in grief gives them both a chance to heal.
CAST
Fiona Corke as Ellie
Brendan Carroll as Adam
Aimee Neistat as the Goth Girlfriend
David Gedicke as the Ex-Husband

WEBSITES (Click on name)
Little Deaths
Little Deaths is an original, innovative feature film combining the talents of one writer with eleven up-and-coming directors to create a multi-faceted vision of modern love. Roadside is one of the shorts thats makes up Little Deaths.

INFORMATION
81 mins HDCam 16:9 Colour 2008
CREW
Writer – Giula Sandler
Producer – Jonathan Finney, Jason Byrne
Director – Melanie Brunt
DOP – Tim Hudson
Art Director – Kate Russell
Costume Designer – Jill Johanson
SELECTED FESTIVALS & AWARDS
2008 Winner – SPAARTAN Award at Digi SPAA, Australia
2008 Australian Perspectives Series, ACMI, Australia
2008 Melbourne International Film Festival, Australia
FILM STILLS & PUBLICITY POSTERS
Stills Photographer – Christine Francis